Free Yoga and Art Therapy Workshops
REGISTRATION IS NOW CLOSED. Please subscribe to my newsletter to be informed of future workshops.
As part of her drawing exhibition
Art as Therapy/Therapy as Art,
artist
Julia Caston
is offering free yoga and art therapy workshops led by licensed professionals.
Everyone is welcome, and women, people of color, and members of the LGBTQ community are especially encouraged to attend. Ages 18 and up.
As space is limited, please register below.
All workshops will be located in the exhibition gallery at Anchorlight, 1407 S. Bloodworth Street, Raleigh, NC 27610, which is wheelchair accessible.
Questions? Email
jcaston5@gmail.com.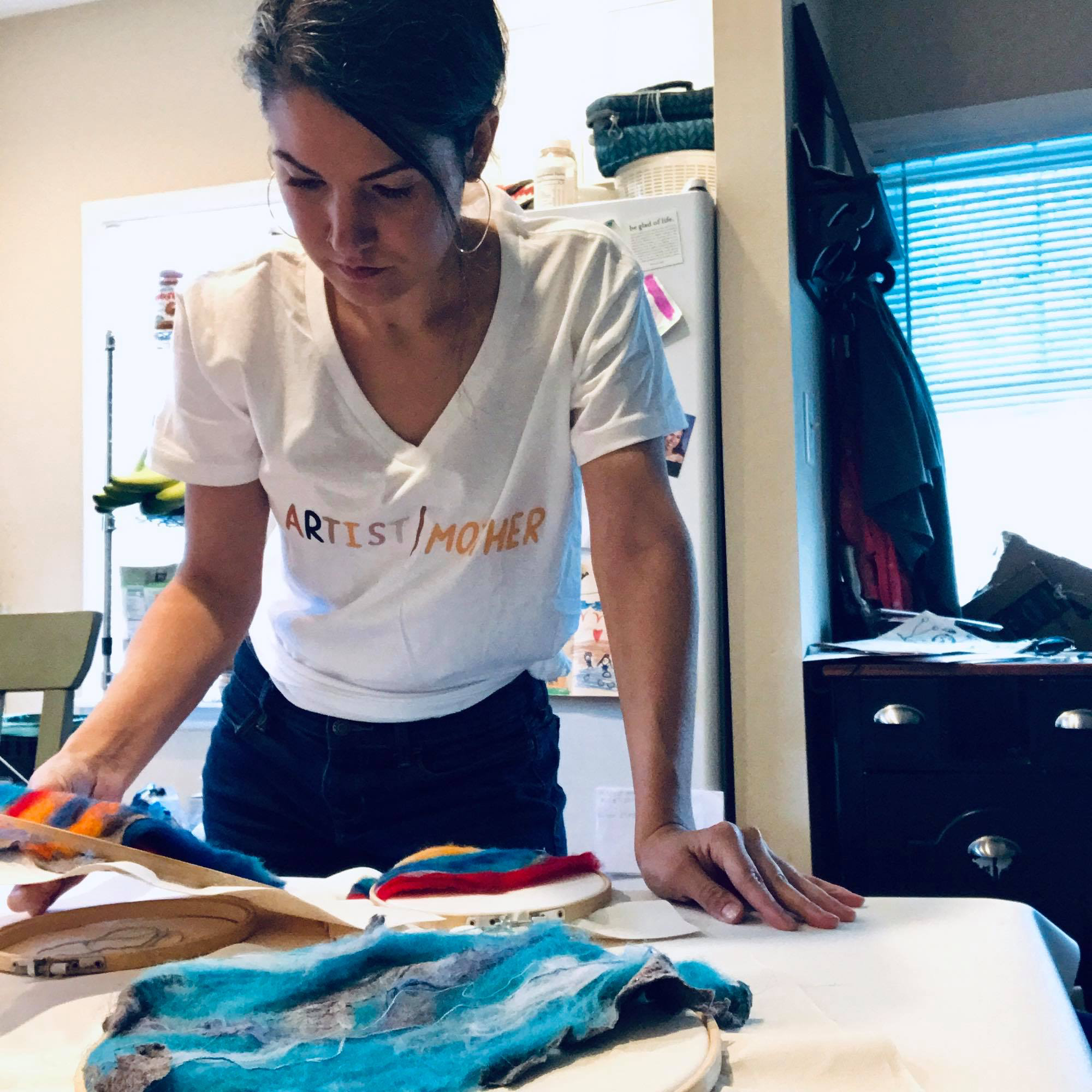 Art Therapy Workshop
Saturday, August 3rd, 1:00 PM - 3:00 PM
Natalia Torres Del Valle, Instructor

Natalia is a multi-disciplinary artist primarily focusing on fiber art through embroidery and felting techniques. She currently works as an expressive arts therapist at Veritas Collaborative in Durham, NC where she incorporates all artistic modalities into her therapeutic practice.
The workshop will include collage, drawing, poetry, and movement. All ability levels are welcome.
Pictured: Natalia working on embroidery.


Yoga and Self-Care Workshop
Friday, August 9th, 6:00 PM - 7:30 PM
Brye Senor, Yoga Instructor

Brye, a 500-hour certified yoga teacher, has taught various styles and levels of yoga since 2008 – with a focus on beginners and the gentle side of things. Her deep reverence for the natural world inspires her yoga practice, connection to the Self, and how she shares the teachings of yoga with others.
The workshop will include yoga, journaling, tea, and meditation.
All ability levels welcome.
Pictured: Brye leading a yoga class at the North Carolina Museum of Art.